We offer time saving task specific tools for grounds maintenance tasks with high value for money.
Quality is never an accident
High quality does not happen without a lot of effort and it happens only thanks to a lot of effort made in groundwork, planning, engineering, design and the use of best materials while producing and assembling the items. Careful planning and customer centric design is what sets us apart from the rest. It is not an accident that Foresteel products are of high quality and come with tremendously increased efficiency. We listen to our customers, and are our own customers too. Therefor the amazing balance in compactness, quality and price.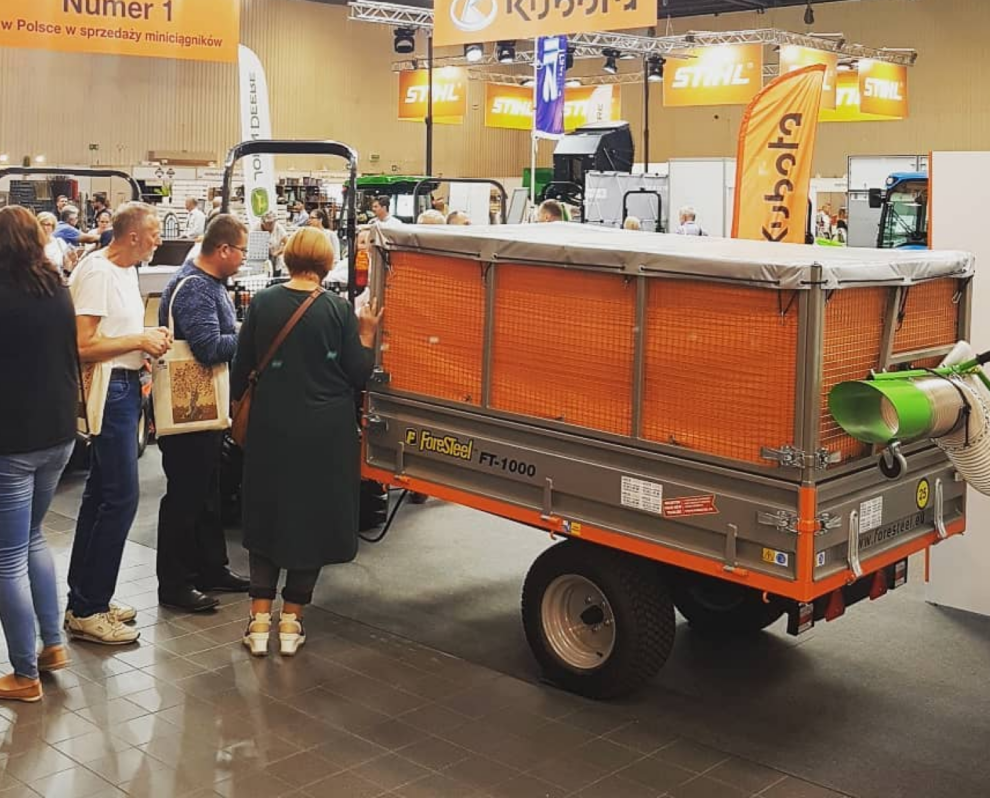 At Foresteel we specialize in making tipping trailers, leaf trailers, mobile watering and pressure washing equipment for municipalities, groundskeepers, horticulture and green care enthusiasts, park maintenance companies, property managers, and hobby users around the world. Our designed leaf vacuum solutions help clear leaves during the autumn and spring season, clean turf areas of mowed grass and debris, and make park and greens maintenance simpler and easier than ever before. Since you would not need a lot of employees to do the tasks, moreover maintenance and operations with a product will take only 2 hours and the product durability cycle is at least 10 years.
Our whole product range is designed to be easily transportable and simple to use. At Foresteel up-to-date technologies are used to design, develop and produce the product series. In design, the latest CAD software is being used to best optimize our product's strength and parameters. We use high-precision production technologies like laser cutting and CNC bending to offer premium quality products to our customers.To ensure long-term quality, we invest a lot of work into high-quality manufacture. All welding and construction designs are based on ISO standards.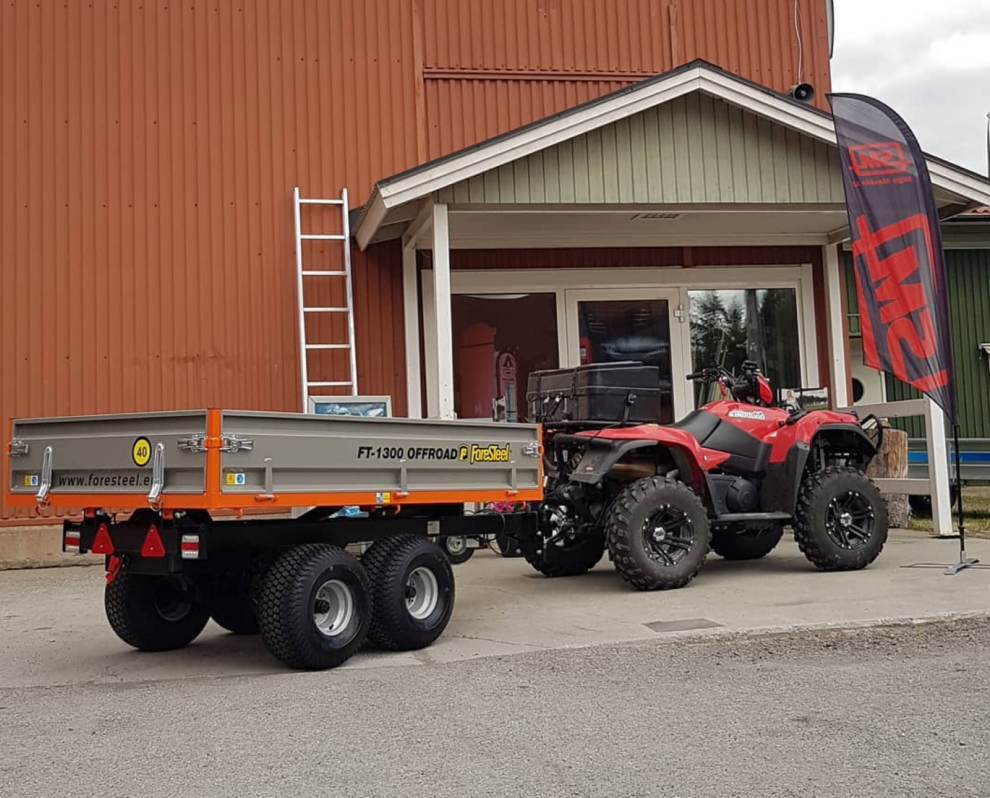 Our mission is to offer time-saving task-specific tools for ground maintenance tasks with high value for money. Our Leaf Trailers are compact and an efficient way of cleaning yards and park areas of leaves and debris.
With constant product development, we aim to surpass the needs of our customers and always supplement our product series with a wide selection of accessories to allow our product users to make their investments more multifunctional and profitable.
Our mission at Foresteel is to offer customers time & employee-saving equipment, which is affordable and ecological.
This is what we put in our products and what YOU get.
First priority is the customer. We live by this value  and consider the consumer in every decision we make, no matter how big or small. Foresteel puts itself in the shoes of the customer to improve their experience.
In all of our transactions, we are honest and forthright. Building trust leads to a more successful business. We demonstrate the functionality of our items and never oversell.
We provide exceptional products and superior service to our consumers, resulting in premium value.
We all know that making simple things is difficult. Foresteel fights complexity, sweats the details, and chooses to provide our consumers with simple-yet-great experiences.
We are enthusiastic learners that strive to constantly grow and innovate. We don't mind making mistakes. We get knowledge from others as well as our own trials and triumphs.
We are personally accountable for delivering on our commitments.
How we started and where are we goining.
Foresteel is a manufacturing firm based in Tartu, Estonia, that focuses on designing and supplying easy-to-use and durable equipment for ground maintenance chores. We manufacture tipping trailers, leaf cleanup trailers, mobile watering, and mobile pressure washing equipment. 
With continual product development, we seek to exceed our customers' expectations and always supplement our product series with a wide range of accessories to help our customers to get the most out of their investments. 
We now operate in 16 countries, the most of which are in Europe, as well as the United States and Canada. 90% of our output is exported.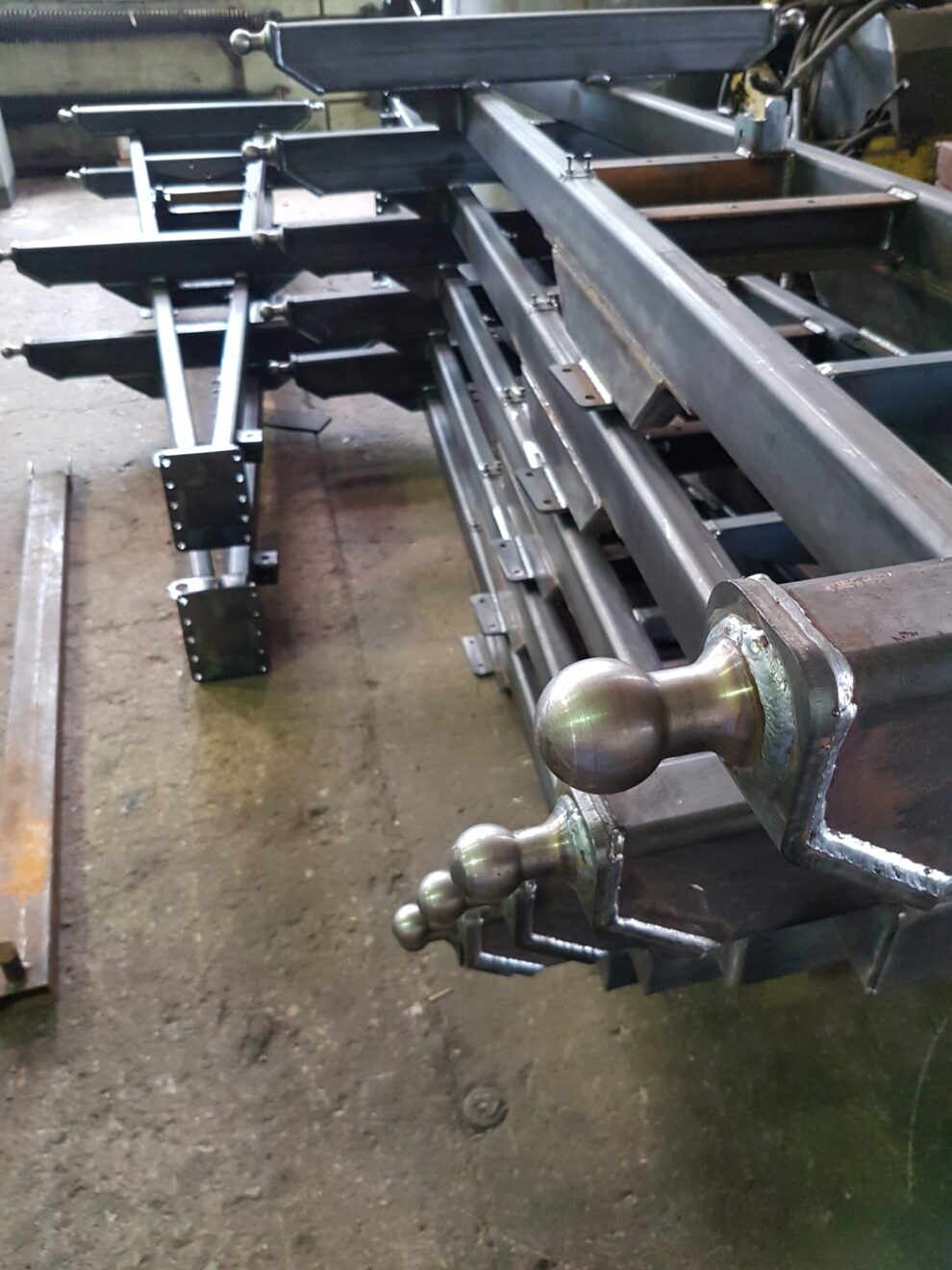 With constant product development we aim to surpass the needs of our customers and always supplement our product series' with wide selection of accessories to allow our product users to make their investments more multifunctional and profitable.
Our vision is to be Europe's leading supplier of trailers and leaf trailers, mobile watering and pressure washing equipment for grounds management sector customers.
Today, we are operating in 16 countries — most of them across Europe, and also in the USA and Canada. 90% of our production is exported.
We are members of the Estonian Chamber of Commerce and Industry (ECCI).
Foresteel is all about efficiency and quality
We work every day to uphold our brand's core values
"
The 4-5 fold increase in leaf cleanup efficiency we've gained with this machine frees up time to do things that are more important.
"
Why didn't we get this one earlier? We get leaves collected much easier and quicker now and we don't need to clean them twice due to wind anymore.
"
We rolled away 15 carts stuffed with leaves today! Wow! The leaf sucker is tormented non-stop, which it deserves!
"
I'm so satisfied about my Foresteel and in these days I had a new proof I made the right choice. Simply superb.
"
I am very satisfied with the purchase. We use FT-600 Leaf Trailer with a lawn tractor and occasionally ATV to maintain and clean a private manor park with lots of trees. When using with mower, we also do the cut-and-collect to the park area is spotless and perfect.
"
It's a time-saver for us. In retrospect, the main reason, we invested in Foresteel FT-1600 Leaf Trailer was it's efficiency and multifunctionality. We definetly were much more efficient last leaf season and saved a lot of time thanks to the trailer. What makes it great compared to others is that it's easy to unmount the leaf equipment and use the trailer for transporting soil and other goods around the area so we're able to use it for the full season.
"
We purchased Foresteel FT 2200 with underframe suction unit to save time during seasonal leaf cleanup. Besides leaves, the trailer is highly effective also at cleaning pine needles, acorns and other debris. The turbine with shredder blades makes a big difference. We underestimated how much compacted leaves the tipper can fit and were very positively surprised.
"
I bought a Foresteel FT-2200 leaf vacuum trailer because the price was so good in relation to the quality. The FT-2200 helps us work smart, not hard - we managed to clean two areas of the golf course in less than a day. Normally it would have taken us two days with twice as much labor. This means that we can get much more done during the time of year we need to be extra efficient due to less staff.
"
Trailer arrived in perfect shape, thank you and thank you also for the gift, appreciated. I found it very stable on the slope and not so heavy to pull, great choice. It was a pleasure deal with you and Foresteel.
"
I'm very happy with the cart. The cart is balanced and performs well. I initially chose manual handpump hydraulics, but switched to more comfortable electro-hydraulics later. I also later ordered optional gravel hatch and forestry posts.
"
My irrigation trailer arrived promptly as estimated. Axle was unassembled for delivery but was quick and easy to install with included instructions. I am very happy with the product, it's very well built with care and good material. A very pleasant experience, nice people, good support. I'd be happy to do more business with Foresteel.
"
We are three times more efficient at it, washing bus pavilions and park furniture 3x faster with 1 person.
"
Saku municipality irrigates flower baskets now with Foresteel electric irrigation system. Zero emission and noiseless action is highly valued by an healthy community.
Why our products are better
Why our products are better
For operations, a small amount of personnel is necessary.
Only 2 hours required for seasonal maintenance.
Complete solution. No hidden costs or extra investments required.
Product durability cycle is more than 10 years.
Competitors
Less workforce required
x
Durability cycle over 10 years
x
Size & effect
Bigger & less effective
Less workforce required
✅
Durability cycle over 10 years
✅
Size & effect
Smaller & more effective